Our Footprint
Korridor empowers all customers to expand its operations into new territories with more than 300 service points alongside all major roads in Zambia, South Africa, DRC, Zimbabwe, Mozambique, Botswana, Namibia, Tanzania, Uganda, Rwanda, Malawi, Eswatini, Mauritius and expanding countries.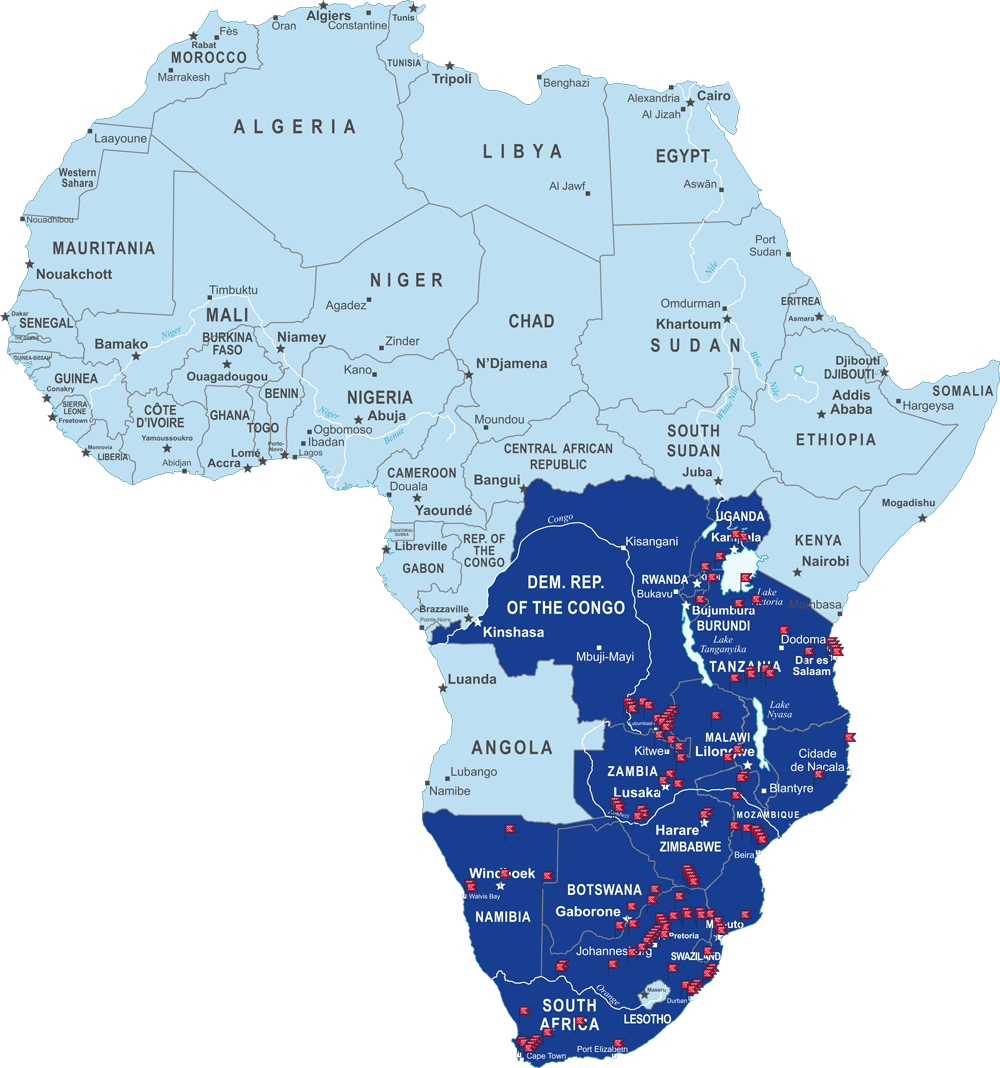 Products and Services by Country
Below is a list of our products and services spanning over 15 countries. We are constantly adding more network service points across all countries.
Country
Products and Services
Fuel
Cash Payouts
Road Tolls
Border Fees
Parking
Insurance
Mechanical Payments
Electronic Payments
POD Scan and Courier
Covid19 Test Payments
Weighbridge Fees
Value Added Services
Zambia
South Africa
DRC
Zimbabwe
Mozambique
Botswana
Namibia
Tanzania
Uganda
Rwanda
Malawi
Eswatini
Mauritius